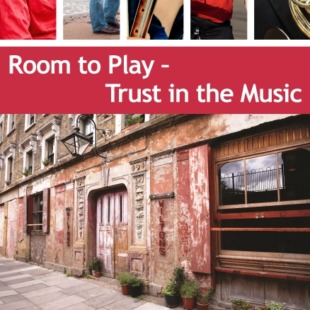 Press release date: January 2015
BBT Wednesdays at Wilton's
Room to Play – Trust in the Music
In association with Wilton's Music Hall, the Borletti-Buitoni Trust (BBT) is presenting a series of concerts on the last Wednesday of each month from February to June 2015 to showcase some of the talented young musicians who have recently won BBT awards and fellowships.
Building work for the second and final phase of Wilton's Capital Project to repair the building and open up additional rooms is currently taking place (due to be completed autumn 2015).
BBT Wednesdays will be some of the first events to appear in what will be Wilton's newly repaired and expanded cocktail bar and performance space. Upstairs, in this smaller ambient space (capacity 60), BBT's young musicians will share their virtuosity, experimentation and profound passion for their instruments and their music.
Dates and Artists:
BBT Wednesday at Wilton's
25 February 2015 at 8pm; Wilton's Main Hall
Kate Whitley composer/piano and Sean Shibe guitar
BBT Wednesday at Wilton's
25 March 2015 at 8pm; Wilton's Upstairs
Sean Shibe guitar with Ben Johnson tenor

BBT Wednesday at Wilton's
29 April 2015 at 8pm; Wilton's Upstairs
Erik Bosgraaf recorder

BBT Wednesday at Wilton's
27 May 2015 at 8pm; Wilton's Upstairs
Bram van Sambeek bassoon
BBT Wednesday at Wilton's
24 June 2015 at 8pm Wilton's Upstairs
Alec Frank-Gemmill horn
Performances last approximately one hour
For further information see BBT's Events Page