There always seemed to be a lot of spit involved. Accompanied by a certain lightheadedness and lips that no longer belonged to me. Yet it was intriguing. Coils of cold metal, pistons ready to go and a seductive bell end to the contraption.  Indeed I managed to produce occasional belches of aleatoric noise. But my own forlorn teenage attempts to make sound from a piece of brass tubing stopped soon after they started. All that air bouncing around uncontrollably. All that effort focused into a small funnel. What do you do with this sort of instrument? I was not destined for trumpeting glory. I liked the look of a piano where all the notes were laid out in front of me and I could choose them at will without having to divest myself of hard-earned saliva.
My inadequacy as a brass player still troubles me and, at some point, I will have another crack at it. But that youthful prejudice – spit and pistons and recalcitrant fortissimi – has remained with me. My admiration goes out to all brass players.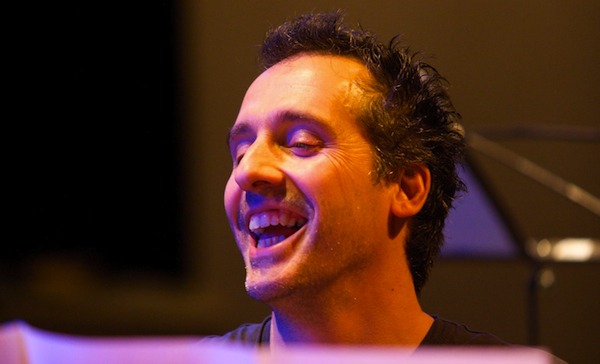 My admiration particularly goes out to all brass players who have had the misfortune of performing my own music. Whether it's orchestral, ensemble or in my own band, much of the wretched stuff is fast and non-stop. It tests the stamina and doesn't hold back. In short – there may be pain.
And then I was asked to write a piece for trumpet and piano.
Strange I thought, no 70-odd orchestral players balancing things up a bit. No reassuring brass section for some light cushioning, winking merrily from the side. Just a solo trumpet. With a piano. How do I do that? Should I even do that? Isn't there enough of it already? If there isn't, am I really the right person to do this? Questions building up as always.
But I had been asked by Kathy Stott and Tine Thing Helseth. And I was intrigued. I've been lucky enough to work with Kathy many times, and she still has the bruises. A sublime pianist, who is willing to go to the nth degree, and risk serious RSI, to get the right result. But I had not worked with Tine before and did not know her playing.
I then heard Tine Thing Helseth. She didn't seem to be playing a trumpet. The sound was sort of velvety and curved. It was exquisite and human, and knocked my youthful prejudice off its perch. What a lovely pair of musicians to write for.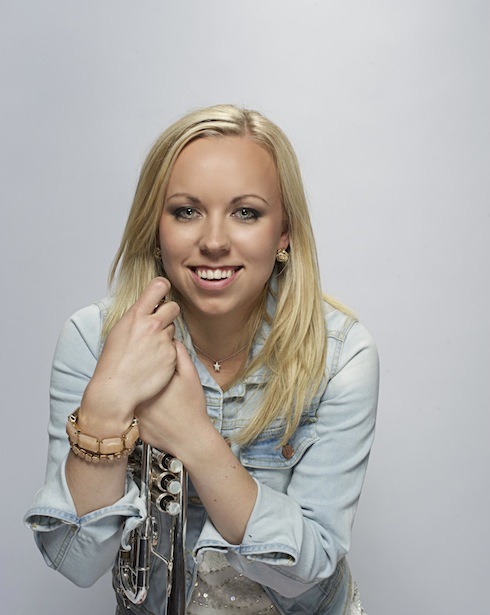 So, game on. And the temptation was to utilise that beguiling tone to its full potential. I started to do just that. I imagined long lingering lines ending in twisted clusters, suspended pitches, delicate stuff, with plenty of space for clearing glottal.
But I kept thinking about pressure, air flow and imagining exactly what is going on in that brass cylinder. All that exertion ricocheting down a tube. I didn't want to negate that while composing the piece. I wanted to embrace it. And as so often seems to happen in the syncronicity of life, one sleepless night I happened to catch a tv documentary on vortex shedding. This was not my specialist subject. I didn't know what vortex shedding was. But I found it fascinating. And pertinent. Bear with me.
As I understand it, when a cylindrical object, such as a chimney, is buffeted by wind from one side, low pressure vortices are created on the other side. The downstream side. These vortices occasionally unhitch themselves from the back side of the object as the wind flows past the chimney and they themselves flow downstream, oscillating alternately from side to side. This is vortex shedding.
The chimney meanwhile is less than happy and tends to move towards the low pressure. Fair enough. But if the frequency of this oscillating flow matches the chimney's own vibrations then weird and potentially violent oscillations can occur. In short, all these eccentric vibrations create instability, and unstable chimneys, or bridges, can go down. This is not good.
To get round the problem a 'helical strake' can be used. This is quite simply a spiral ring of 'fencing' or cabling which runs down the exterior of the cylinder that prevents vortex shedding with low separation frequencies. You can sometimes see it on tall builidngs, bridges and so on.
Anyway, it got me back to thinking about frequencies, trumpet air flow, relentless wind and things on the edge of collapse. That point where dependability turns to instability. And so I started writing.
Graham Fitkin is a composer based in the UK.  He also swims and runs.
Helical Strake had its London premiere on April 3, 2013 at the Wigmore Hall. The piece was written for Kathryn Stott and Tine Thing Helseth and co-commissioned by the Borletti-Buitoni Trust.