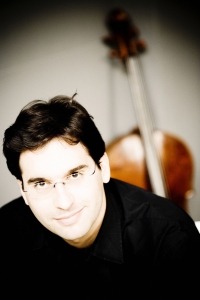 Press release date: November 2011
Unique ensemble comes together for Borletti-Buitoni Trust Showcase Tour
Amsterdam
• London • Eindhoven
2-6 May 2012
Three
Borletti-Buitoni Trust award-winners from 2004, violinist Viviane
Hagner, violist Lawrence Power and cellist
Christian Poltéra, are forming an exclusive ensemble with
newcomer, pianist Khatia Buniatishvili (2010 award-winner) for
a prestigious BBT showcase tour in May 2012.
Appearing
at Amsterdam's Concertgebouw (2 May), London's Queen Elizabeth Hall (4 May) and
Eindhoven's Muziekgebouw (6 May) their performance programme includes some of
the finest chamber works by Beethoven, Chopin and Brahms. The concert tour will
be preceded by a residential retreat at the secluded Italian country home of
Ilaria Borletti Buitoni, affording the musicians the rare and precious bonus of
three days to rehearse and get to know each other before the tour.
At
the London event only the concert will be preceded by the premiere of a short
film about the history of the Trust and BBT's founding trustee Dame
Mitsuko Uchida will also be interviewed on stage. The celebrated
Aronowitz Ensemble (BBT Special Ensemble Scholarship 2009) will
also perform in the Front Room at the QEH after the concert in the main
hall.
Looking
forward to its 10-year milestone, BBT will announce at these concerts details of
its tenth anniversary festival which will take place the
following year in May 2013 in London with Mitsuko Uchida and a star-studded
line-up of BBT award-winners from the past ten years.